Latest Election News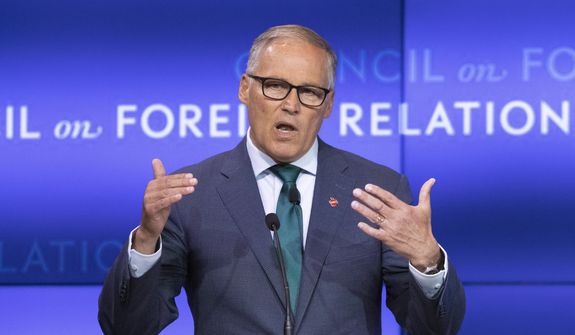 Democratic presidential hopeful Jay Inslee on Monday unveiled a broad plan aimed at winding down fossil fuel production by taking on "corporate polluters" and imposing a new "Climate Pollution Fee" on those who don't comply with new standards, among other priorities.
Nearly two dozen Democratic presidential candidates have crisscrossed the country for six months selling their vision for the United States. But, on the eve of the first debates in the campaign, a new poll from The Associated Press-NORC Center for Public Affairs Research shows most Democratic voters haven't fully tuned in.
Sponsored Content