Latest Election News
The administration of Democratic Gov. Tom Wolf of Pennsylvania has ordered counties not to comply with a Republican state senator's request for voting data to be used in an audit of the 2020 election.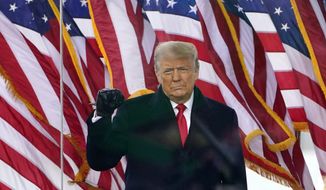 Former President Donald Trump said Saturday that states should fight back against what he called the Biden Justice Department's efforts to whitewash "massive voter fraud" in the 2020 presidential election.